The C.D. Mote, Jr. Incentive Awards Program is granted on the basis of outstanding character, academic commitment, financial need and the ability to prevail against difficult circumstances, among other qualities. The program seeks students with a sense of their potential and belief in their ability to succeed and achieve goals.
All Incentive Awards Program competitions start in the fall, end in the spring and are by invitation only. Start by participating in a live webinar or view the pre-recorded webinar in our Toolkit. Express your interest to your guidance counselor and email any questions to us at incentiveawards@umd.edu.
Make sure you review and meet the eligibility requirements below. All students must:
Be graduating seniors from Baltimore City, Charles County, Montgomery County, or Prince George's County public high schools or from a select group of Baltimore City private schools.
Apply to the University of Maryland by November 1 and be admitted for the fall semester. We regret that students admitted for the spring semester cannot be considered.
Be eligible for the Pell Grant as determined by the Free Application for Federal Student Aid (FAFSA). Candidates who cannot demonstrate significant financial need will not be considered.
Additionally, the following qualities will be weighed in determining finalists:
Personal qualities
Impact in their home community
Commitment to academic success
Leadership
Effective management of personal obligations
Appreciation for the values of the program
Talents and skills
In February, select students will receive a letter inviting them to apply to the program. The letter will include an access code, directions on how to complete the application and details on the entire process.
The application process includes:
Part I: Personal Data Form
Part II: Essay Questions
Two letters of recommendations from teachers, counselors, employers and/or community leaders.
Individual and group interviews.
Application Timeline
Nov. 1 - Apply to the University of Maryland.
Jan. 1 - Submit the FAFSA (Free Application for Federal Student Aid)
February - Eligible students will be invited to apply to IAP
March 1 - Submit your IAP application
April 1 - Notification of final decisions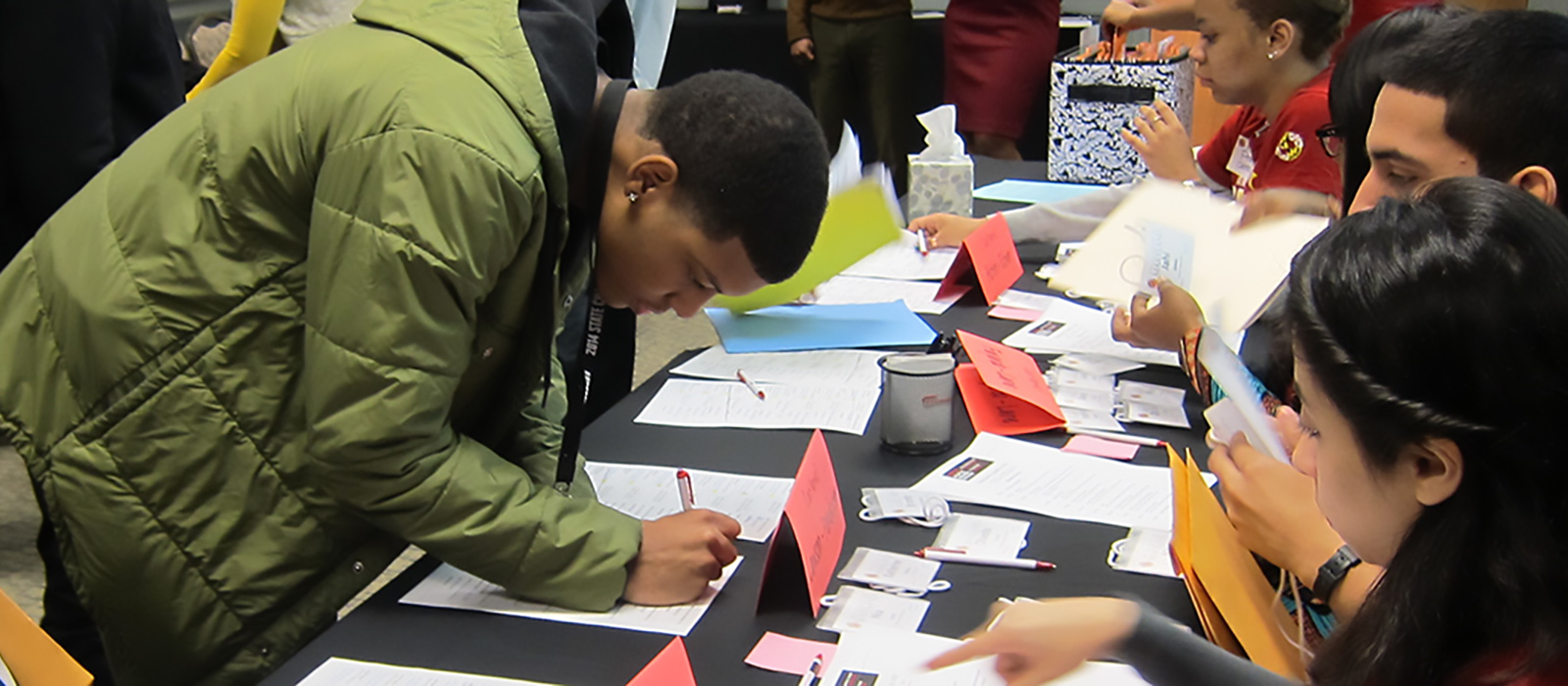 FAQs
Yes, you must apply and be accepted to the University of Maryland to be considered for the Incentive Awards Program.
Only admitted students from IAP's target regions can participate in the program.
No, the award is only applicable to the University of Maryland in College Park.
Unlike traditional merit-based scholarships, the Incentive Awards Program has not established minimum grades to determine student eligibility. The program seeks students who have demonstrated a commitment to academic success—in other words, students who consistently exhibit a love of learning, diligence and a desire to perform to the best of their ability. Nevertheless, every student must be admissible to the University of Maryland.
The Incentive Award covers the cost of tuition, fees, room and board for four years, or eight consecutive fall and spring semesters, not to exceed financial need. Students are responsible for purchasing their own books, supplies and personal items.
All students must be eligible to receive the Pell Grant, according to the federal government, which is determined upon completion of the Free Application for Federal Student Aid (FAFSA).
Incentive Award scholars are not merely scholarship winners; they are also influential members of their communities. As part of the program, they are required to maintain close ties with their home and school communities, returning each year in the fall semester to speak with younger students about the importance of proper preparation for a higher education. This leadership is crucial to raising the aspirations of many, many young people in Maryland communities to include college in their future plans.
Congratulations! Yes, we encourage students who receive an invitation to such programs to accept it. These programs offer numerous opportunities and benefits and will only enrich your college experience.